We Offer the Best Office and House Removals in Lewisham SE13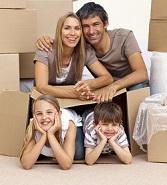 If you are currently moving home or office, in or around the district of Lewisham, look no further than Lewisham Removals. Our Company is the place to be for anyone planning that all important move right now! Our team are ready, willing and able to assist you every step of the way and if you thought that moving was difficult, think again! Lewisham movers know it's a doddle. Call us today and let's get this show on the road 020 8746 4451.
Our moving company has many years experience with regards to Lewisham home and office removals and along the way that experience has taught us some vast knowledge, like how to move 'the easy way'. It really is that simple when you know how and when you have our hard working, reliable and friendly team on board. Our specially trained team of SE13 movers don't do things by halves, they get stuck in and they get the job done, pronto! I'm sure many would agree how important it is to get into their new property as soon as possible? Well, that is exactly our goal, to get you moved in, and to get you in fast!
Our company offers are wide range of services to assist our clients and you can opt for anything you may wish to use, there is no pressure from us, it's totally up to you and whatever suits your budget. Some of the helpful services we do have on offer include our trusty packaging service SE13 which many people use and find it to be extremely beneficial. With our packing service you not only get the tough resilient packaging to protect your belongings but also you get the opportunity to use our experienced packers, to help you pack (if you require it) and also it comes with our very own protective insurance coverage so you do not have to worry about a thing.
You may be interested to know about our storage units? Not everybody requires storage during house removals Lewisham however its handy to know it's there if you come across any problems along the way, maybe the new home is not ready to move into? Maybe work is still being done? Or maybe you're not moving at all but instead are having a good clear out of your home and need some extra space to store things? Whatever the situation, many people find our storage units to be extremely helpful.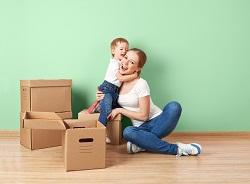 Lewisham Removals has a great team of helpers on hand to assist. Our trusty hardworking removal men will ensure that the job of moving is complete in no time at all, they take on the task by force, they take care of everything from fetching and carrying, to lifting and loading, to sorting and rearranging, literally you don't have to lift a finger as we are happy to do it all!
What's great about us is that we always maintain our affordable rates policy, we don't charge the earth for our services, we can appreciate how expensive moving house can be, for our clients, and we certainly wouldn't want to add to the stress of that. As well as keeping our prices low we try to be as helpful as we possibly can and we are always on hand to offer advice and support to anybody who may have any concerns about moving, right now!
Our staff will answer all of your queries and questions as well as offer you a quote that does not incur any hidden charges! Don't delay today, get on the phone and give us a bell 020 8746 4451. Our removal men Lewisham are waiting and we are ready to help!