Our Lewisham Movers Make House Removals Across SE13 Simple!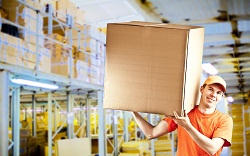 Moving is only stressful usually when you're not organised and prepared and although moving requires a lot of hard graft and plenty of pre-planning it doesn't have to be difficult. Our Lewisham Movers make moving simple! Our reliable help and professional expertise allows you to take a step back from the stress, and instead we will manage this whole process for you.
Lewisham Removals are leading experts in removals in all aspects of removals, no matter how big or small a job we are ready to take on any challenge! Not only are we great for helping to assist anyone who is moving home or office but also we do a very successful job of relieving people from the pains and stresses that comes with it! Instead of worrying yourself sick over moving house today, allow our Lewisham Removals company to lend a hand instead, call us today 020 8746 4451.
Our company has been on many challenging removals, in the past. Do not worry about particularly large items and whether or not they can be transported safely because chances are it is doable, and it's probably nothing we have not already faced before! Certainly do not try attempting to lift those heavy goods yourself because accidental damage to the furniture or self injury is quite a big risk to take. Our team of specially trained movers have handled many large items times, numerous amounts of times; we are trained to be able to lift and carry heavy goods safely and efficiently and will no doubt be able to handle the situation you bring to us.
We like to make a customer's life as simple as can be which is why we try to get the job as soon as we possibly can, we can appreciate how eager you will be, to get into your new home, and that's why we don't mess around, we come and get the job done, fast!
Every little thing we can do for you, matters to us! To de-stress we have thought about what else we can provide for our clients, that will help to make moving simple! Following this lengthy thought process we decided to make other useful services available to clients, should they want to use them. These services include our trusted packing service. This service is great for anyone who does not have the time to collect materials or to pack up their belongings. We provide top quality packaging to ensure the safety of all of your goods and our expert packers are always available to help with the packing, should you require the assistance. Bear in mind that this service does include insurance and to find out more about how you can get that cover, call is no 020 8746 4451.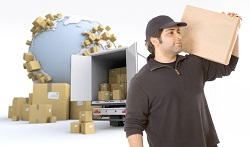 Another service which we provide, and which may be of interest to you is our storage, this service has many uses, it can help those who are moving into a new home but who might need temporary storage whilst the new home is undergoing refurbishment or it could be used for many other reasons, such as house clearances, evictees or for those who just need the extra space to store things right now. It's not expensive and it is completely secure and safe.
Lewisham Removals will always endeavour to do what we can to help you! Whether you want to book one of our services, hire one of our removal vans or to chat to our team of movers in SE13 for advice and quotes on all of services. Call us today 020 8746 4451 and let's take away that stress and get things (or you) moving!