Our Removal Van Lewisham SE13 is Available to Hire!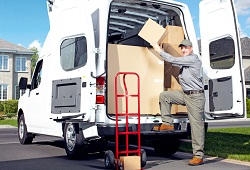 Our removal van Lewisham is available for hire right now, no matter what your circumstances are, whether you would like help to move house or just to shift a few heavy or large items, we are here to help! Call Lewisham Removals now and get a great quote from us today 020 8746 4451!
Our man and van hire is extremely helpful and handy to use, our movers will be able to assist you whilst you are moving home or office and they will do all that they can to ensure that move goes smoothly! We don't waste no time in getting the job done, we get it done fast, and we get customers into their new homes or workplace, pronto!
Our company is an established, hardworking, reliable and friendly firm; we have helped many people over the years and will continue to do so pleasingly! We always listen to our clients and do as instructed so you can be sure that the ball is always firmly in your court, as to what you would like us to do! We are also very happy to just get on with the job without assistance, if this suits you more? We are very experienced with all aspects of removals and we know exactly what to do and how to do it, effectively. All clients goods are only ever handled with utmost care and respect and our specially trained team of Lewisham Movers are trained and taught as to how they should move people's possessions safely.
Nothing is too difficult for us, and if you are thinking that a particularly large item may be a problem, give us a call today 020 8746 4451 as chances are, it's nothing we have not dealt with before. Whatever you do, do not struggle to try and do it yourself because when experienced help is on hand why risk the chance of causing injury to yourself, or maybe damage to your goods?
Our movers are trained to lift, carry and manoeuvre all heavy items safely and effectively.
SE13 removal companies are ten a penny but finding a reputable removal van service that provides helpful assistance for the price you pay, are very challenging to say the least! We only employ the very best here at Lewisham Removals. Our workers are hands-on, helpful and hardworking but more importantly than that they are trustworthy! This is vitally important to anyone who allows strangers to handle their goods. We also provide insurance coverage for those who would prefer to have peace of mind when moving their things, you can simply obtain this whilst also using our packing service, and you get the best of both!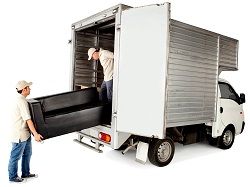 As well as this you may be interested to know about our storage units which are extremely useful and beneficial for lots of people. For example, if you are moving house right now and the new property is not ready to move all your belongings into? Storage offers a temporary solution or may be an elderly relative as deceased and you're being pressurised to clear their home of its contents, yet you don't feel ready to address the situation at this moment in time? It happens often and people in this situation generally find that storage becomes a relief of the stress. We can offer you a reliable SE13 removal van hire and transport your belongings to the storage facility.
To find out more about these services and to get an affordable quote today, call us now 020 8746 4451 remember there is no obligation to buy any of our services and you may wish to only use hire our removal van or maybe you just want some advice, it's totally up to you and whatever suits your personal needs, we are here to help!