For the Very Best Service in SE13, come to Removal Companies in Lewisham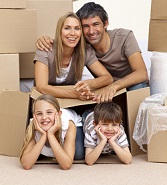 For fast friendly and reliable removal services Lewisham Removals is the place to be, we provide a whole range of services for our customers from man and van hire in Lewisham to removal packing. Everything you could possibly need to make the move as least stressful as possible is all in one place; call us today to find out more 020 8746 4451.
Our company has been established for many years, we have gained a lot of knowledge and know-how during that time and we believe that we can provide you with the very best service there is! With regards to removals our experience has taught us about what customers really want and require and we have all of those necessary services available to assist in helping the move go ahead, efficiently! Most people require a fast and friendly service, our team of movers SE13 can provide exactly that and they work extremely hard to ensure that you are in your new home as soon as possible. Some customers need help with their packing; some may require extra space for temporary storage, whatever you require Lewisham Removals has it all!
We do not charge the earth for our services; we try to keep the price as low as possible to remain competitive in the removal company market. Our company will provide you with top quality assistance regardless of what you pay and it is well worth the price. Not all SE13 removal companies can provide that kind of service for such little cost but we know that every person and every situation is different, some people may require more help than others and we have tried to devise a plan as to where the customer only pays for the service they actually need, for example why pay for a team of Lewisham removal men if you only require one man and his van? It doesn't make sense! After taking time to speak to our clients and finding out what their personal requirements are, we provide a service to suit you; this helps to keep costs to a minimum whilst the service you get will still remain at its best.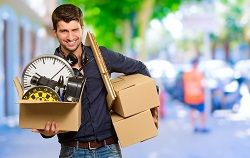 Some of our services are extremely helpful to many; maybe you do not have the time to pack up your home to move? Let's face it this lengthy task, especially for those who aren't experienced at it. Our packers can provide you with top quality packaging to pack up you home to move, and they are trained to pack efficiently, thus to reduce the chances of any accidental damage! Our packers can pack in no time at all, they do this job every single day and are extremely skilled at it now and also this service has its perks, it comes with protection insurance. If you feel you may be interested in this or would like to know more about it, call us now 020 8746 4451.
Whatever you require today, whether it is a full house move, office relocation or a simple single item removal that requires a large van to move it, call us today and speak to our friendly and helpful staff. Our company will always try to be as helpful as possible and we can provide quotes for all of services right now! Don't worry about a thing, we are here to help! If you would like some friendly advice with regards to removals or would like to address something that may be worrying you right now, don't hesitate to call us today 020 8746 4451 as we can help to sort out whatever it may be that is troubling you. Unlike many removal companies we can offer you a free removal quote.